Wilson and Ann who were living in abject poverty, are now instant millionaires courtesy of Diamond Properties Merchants.
The real estate company gave the newlyweds a plot and a greenhouse worth Kes 1 million in Isinya, Kajiado County.
The greenhouse will help Wanjohi grow his own crops and stabilize him financially; the 27 year used to be a fruit vendor in Kasarani.
Their simple wedding was the start of a new chapter in their lives; a chapter where they said goodbye to poverty.
Well-wishers have made sure Wilson Wanjohi Mutura and his wife Anne Muhonja live a comfortable life that most of us only dream of.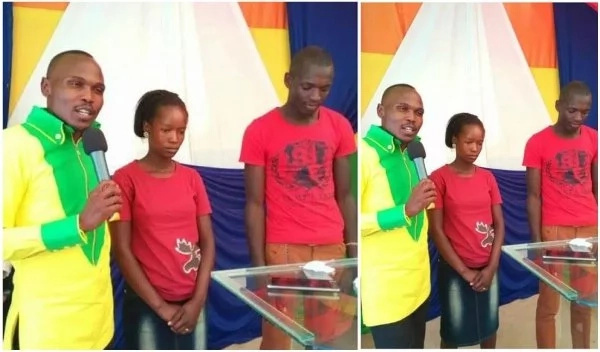 Their simple Kes 100 wedding opened doors of prosperity in their lives; the couple recently flew to the Coast for their honeymoon which was fully paid by a well-wisher.
"We did not even know that we were coming here to receive this plot, we were just told to get into the vehicle and we were driven here," Wanjohi was quoted by the Nation.
credits: ghafla.co.ke