Is this the wall Kenya is building along its border with Somalia? that seems to be the question that rises eyebrows in literal sense.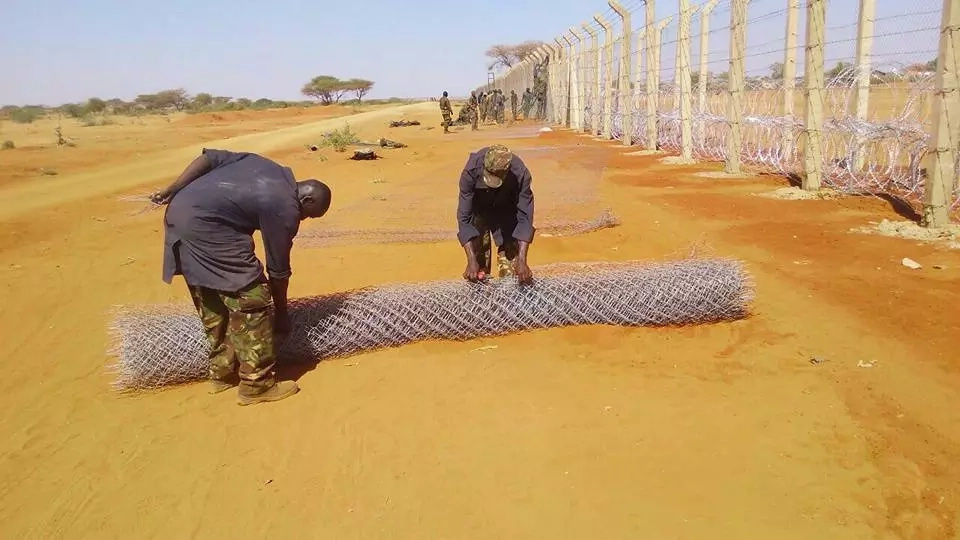 Following a series of al-Shabaab attacks in the country, the Jubilee government vowed to build a massive wall along the border of Kenya and Somalia. The wall is meant to keep off al-Shabaab militants and their followers from infiltrating into the country to cause havoc.
The wall is said to be 700 km long covering the entire border.
Well, photos have now emerged believed to be of the wall that the government is building.
Inspector General of Police Joseph Boinnet is also captured touring and inspecting the construction.
Kenya has been facing the al-Shabaab threat ever since it sent its soldiers into Somalia.
The wall, contrary to what many believed it would be, is build with posts wires mesh and barbed wire.
It is then sewn with electric wires running through it.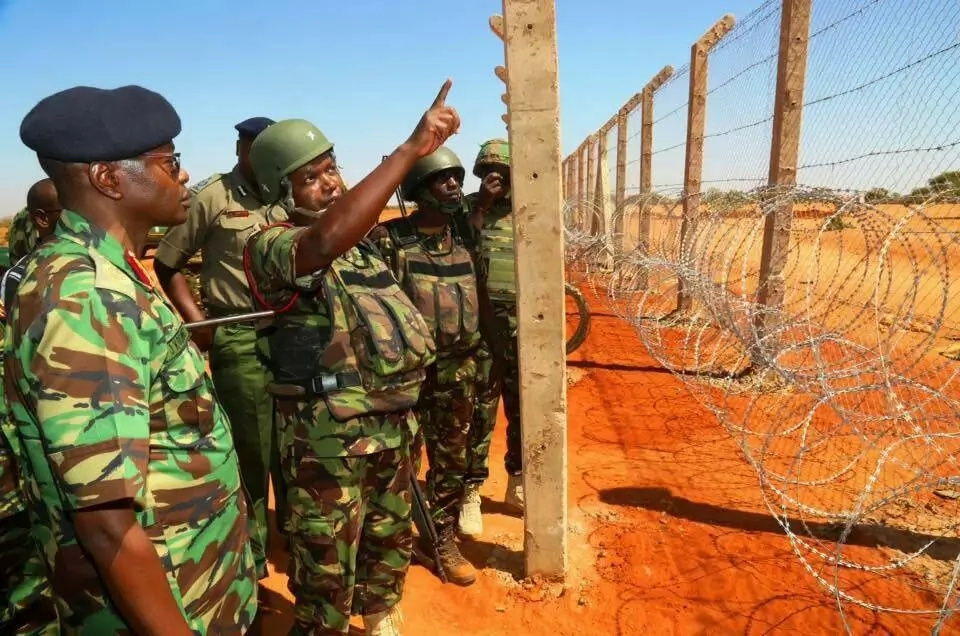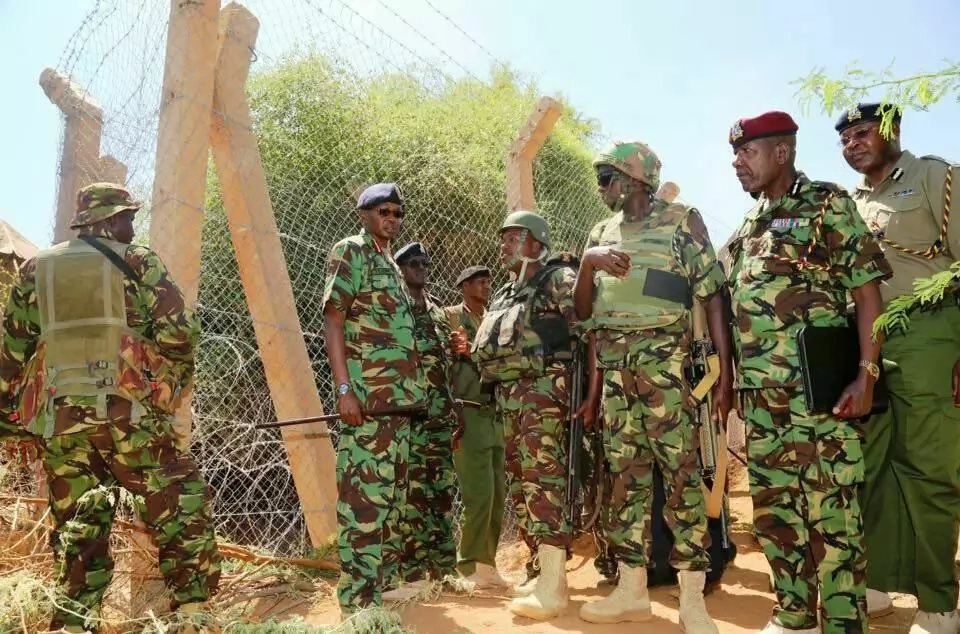 credits: tuko.co.ke