Today Sunday, February 12, marks the end of an era as one of kenyans' most loved leader in politics passes away. Kwale Senator Boy Juma Boy passed away at around 1 pm on Sunday, February 12,  at Aga Khan hospital in Nairobi following a short illness.
Juma was flown to Nairobi for further treatment following his admission in the Intensive Care Unit in a Mombasa county hospital. He passed away at the Aga Khan Hospital.
Reports show Senator Juma, suffered from high blood pressure that kept him in the ICU for a week.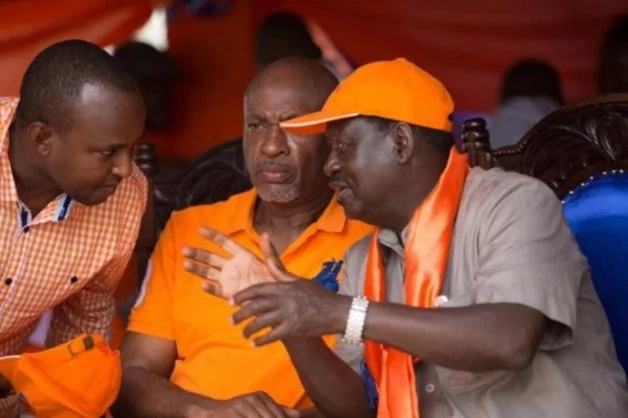 Here is Raila's Condolences message to family, friends and relatives of the deceased:
"I have learnt with great sadness of the passing of my friend and brother Senator Boy Juma Boy of Kwale County earlier today,

"Boy was not only a steadfast pillar in our party ODM at the Coast but a committed and reliable champion for the rights of the downtrodden. A visionary leader and gifted orator, Boy's untimely passing will no doubt be felt across the nation,

"I take this opportunity to offer my deepest condolences to his family, friends and to the people of Kwale County. May God comfort you at this most trying of times
"Inna Lillahi waina Ileyhi Rajiiun," wrote Raila on his social media pages.