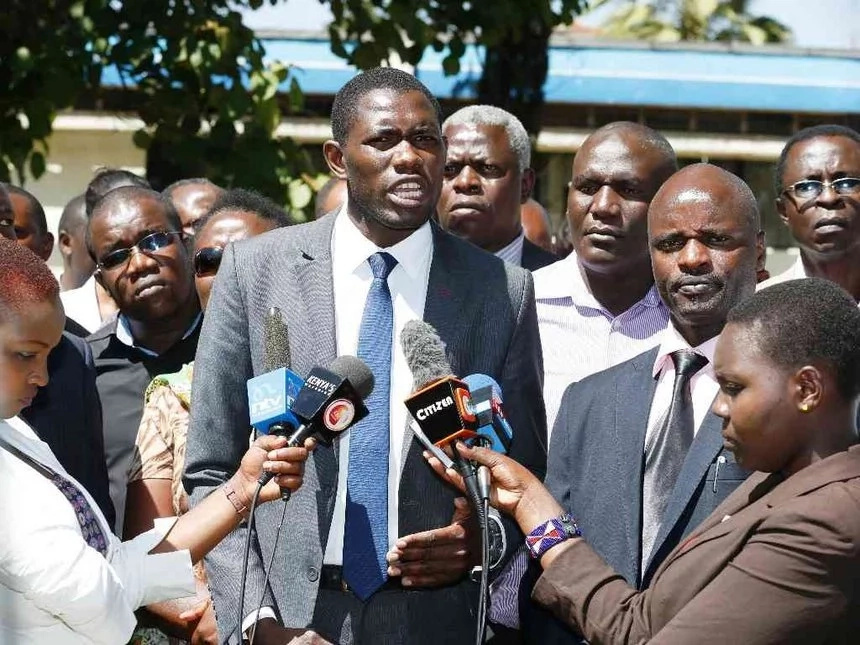 The government has finally responded has finally responded following Public Outcry on Social media and the move taken by doctors in solidarity to their colleagues in prison.
This comes in a day after leaders of the doctors' union were sentenced to prison for 30 days, the government has finally responded. Among the union officials jailed over contempt of court include the vocal Secretary General Dr. Ouma Oluga, Chairman Dr Samuel Oroko, Treasurer Dr Daisy Korir, Dr Evelynn Chege, Dr Allan Ochanji and Dr Mwachonda Chibanzi.
Public outcry on social media and the move by private doctors to down tools in solidarity with their colleagues behind behind bars have prompted CS Mailu to announce that he would seek the release of the jailed medical practitioners.
"I will plead with Appeal Court to free the jailed officials of doctors' union to allow talks continue. The ministry is willing to continue negotiating," Mailu said when he appeared before the Senate Health Committee on Tuesday, February 14."
The CS regretted that the doctors' strike had taken too long to be resolved but noted that the union could have soften its position to ensure Kenyans got services.
"My prayer is that they are released from prison and within two or so days we can strike a deal. We need to resolve this issue for doctors to go back to work," he added.
The doctors refused to end strike that began last year on December 5 demanding that the government to fulfill a 2013 Collective Bargaining Agreement that provides for a 300 percent salary hike and better working conditions including availability of hospital resources.
Credits: tuko.co.ke