Sirisia MP John Walukhe and his arch-rival Moses Nandalwe (an ODM hopeful) traded blows at Nairobi's, Hotel Intercontinental yesterday on Tuesday 14th February. The two, who coincidentally met at the hotel, were engaged in a physical scuffle before leaders in their company separated them.
Nandalwe accused his competitor of confronting him at the table where he was having a chat with Kabuchai MP Lusweti Mukwe. Sirisia MP John Walukhe had to be separated from his rival Moses Nandalwe after the two men exchanged blows at Hotel Intercontinental on Tuesday, February 14.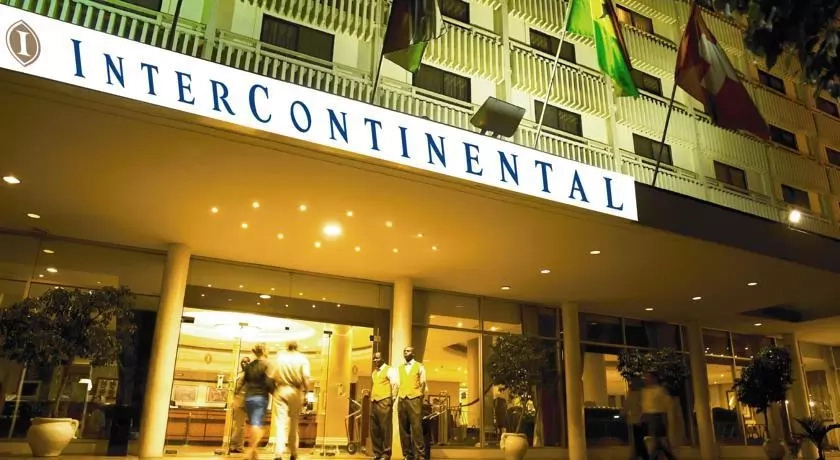 Walukhe is said to have confronted Nandalwe as he was sitting at his table before the two exchanged words. The argument is said to have turned ugly when Walukhe punched Nandalwe in the face.
The two men had to be separated by leaders present before the fight got uglier.
"I was having supper with my friends when Walukhe appeared from nowhere, ignored my colleagues' handshakes and came straight to attack me," he said.

"It took the intervention of Lusweti to end the chaos," Nandalwe told the Star when contacted on telephone over the matter.

He said the incident was a culmination of the strained relations between him and the legislator, dating back to 2013 after he lost the Sirisia MP seat to Walukhe.

And Nandalwe now says he will petition the Independent Electoral and Boundary Commission if his competitor continues with such acts of violence.

 "If this does not stop, I will seek the IEBC's intervention as well as have the matter handled in line with the requirements of the Election Offences Act," he said.

The aspirant said he regrets that the Sirisia legislator seems to have extended what he termed as 'archaic village hooliganism' to the city.

"As a legal expert, I understand my rights as well as the extremes of electoral malpractices. It is sad that my opponent has resorted to physical confrontation," Nandalwe said.

Walukhe could not be reached for comment when contacted by the Star as his phone had been switched off at the time of press.
The two leaders have been at loggerheads on a number of issues, largely on claims that the Sirisia legislator has been importing voters from Uganda to register in Kenya.
Walukhe, who defected to Jubilee Party from ODM, had earlier denied the claims citing that only Kenyans with valid IDs can take part in the mass listing as required by IEBC.
Some other leaders present at the hotel during the Scuffle were; Kabuchai MP Lusweti Mukwe, Webuye West MP Dan Wanyama and Trans Nzoia Senator Henry Ndiema.
Moses Nandalwe is vying for the Sirisia seat under ODM, the aspirant hopes to unseat Walukhe who defectd to the Jubilee Party.
Walukhe and several leaders from Western Kenya decamped to Jubilee during its merger at Kasarani Stadium in August 2016.
The rebel MP has faced critiscm for his vicious attacks against ODM members and its leader Raila Odinga.
Source: The Star