This has got to be the first scandal Lulu Hassan has been mentioned in!! Citizen TV's Swahili news anchor Lulu Hassan is one of the most beautiful and calm faces that grace our living rooms every other day. The celebrated news anchor has always maintained low profile and kept off controversies nearly all her career life.
However, the beautiful screen lass has been dragged into a nasty scandal involving her Production company, Jiffy Pictures and a Kenyan scriptwriter who is out claiming to be paid his dues .According to one Denis Maina who is a scriptwriter ,Lulu's company Jiffy Pictures requested for his services in one of their popular productions(Moyo) currently airing on Citizen TV.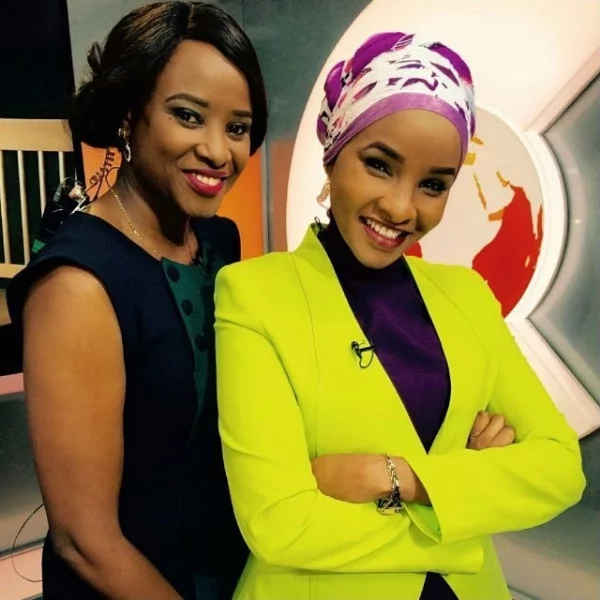 In today's Nairobian, a scriptwriter called Denis Maina claims that he wrote 18 full episodes of Moyo, a TV show on Citizen. And he was not paid for his hard work.
The newspaper reports that a week after he emailed Lulu Hassan and Ibrahim Chitayi – head writer of Jiffy Pictures, his scripts, they both went mum. This was after they told Dennis his script was of "poor quality".
He is apparently owed Sh 127,500.
Denis told Nairobian,
"I CONSULTED A LAWYER WHO SENT A DEMAND LETTER TO THE COMPANY, BUT ONE WHICH THEY NEVER RESPONDED TO. IN FACT, LULU CALLED ME CLAIMING SHE HAD NO IDEA WHO I WAS. SHE TOLD ME NOT TO INVOLVE HER IN MY 'PROBLEMS' WITH IBRAHIM. REMEMBER THAT HER COMPANY, JIFFY PICTURES CLEARED MY HOTEL BILL, AND THE SCRIPTS FORWARDED TO HER AND MY FULL NAME."
Lulu Hassan did not deny that her company paid for his hotel during the script writing period. She, however, refused to address the issue of money saying hajui huyo mboyz.
"WEWE ANDIKA CHENYE UNATAKA KUANDIKA," SHE TOLD THE REPORTER OVER A PHONE INTERVIEW.
Below is Maina's plea forwarded to a number of media houses in Kenya;
Source: Niaje.com