Mombasa county Governor Hassan Joho is in the United States amid allegations of drug trafficking and a renewed fight against drug barons in Kenya.
Joho's trip to the US appears to have been a well orchestrated move to clear his name from links with drugs.
Kenyans linked in the drug business avoid going to the US to avoid arrest or face any drug-related offences, which was expected from Joho.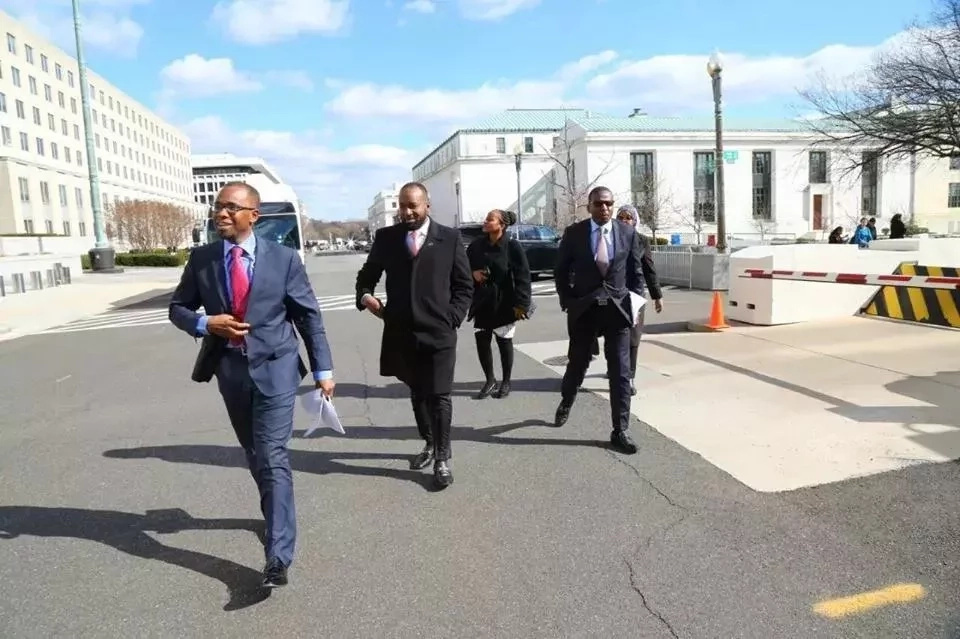 However, according to The Nairobian, Joho sought to clear his name and invited the FBI to investigate him.
He surrendered his bank details, company names and after thorough investigations the FBI found a non-guilty verdict and the US embassy issued visas to his entire family to allow them to visit US.
 Joho's move reportedly shocked his critics who thought the trip was a trap,but he has enjoyed VIP treatment during his stay in the US and brushed shoulders with the high and mighty including officials from US Homeland Security.
His trip came weeks after he was linked to drug offences following the arrest of Akasha brothers who were deported to the US to face drug trafficking charges.
He accused the government of linking him with the business to ensure he fails to be re-elected as Mombasa Governor in the upcoming polls.