The late governor Nderitu Gachagua's burial ceremony took place on Monday, March 3 at his Hiriga home in Mathira. Several leaders have attended the ceremony including President Uhuru Kenyatta, retired president Mwai Kibaki, opposition leader Raila Odinga among others
A six-year-old girl at the late Governor Nderitu Gachagua charmed mourners at the funeral including President Uhuru Kenyatta.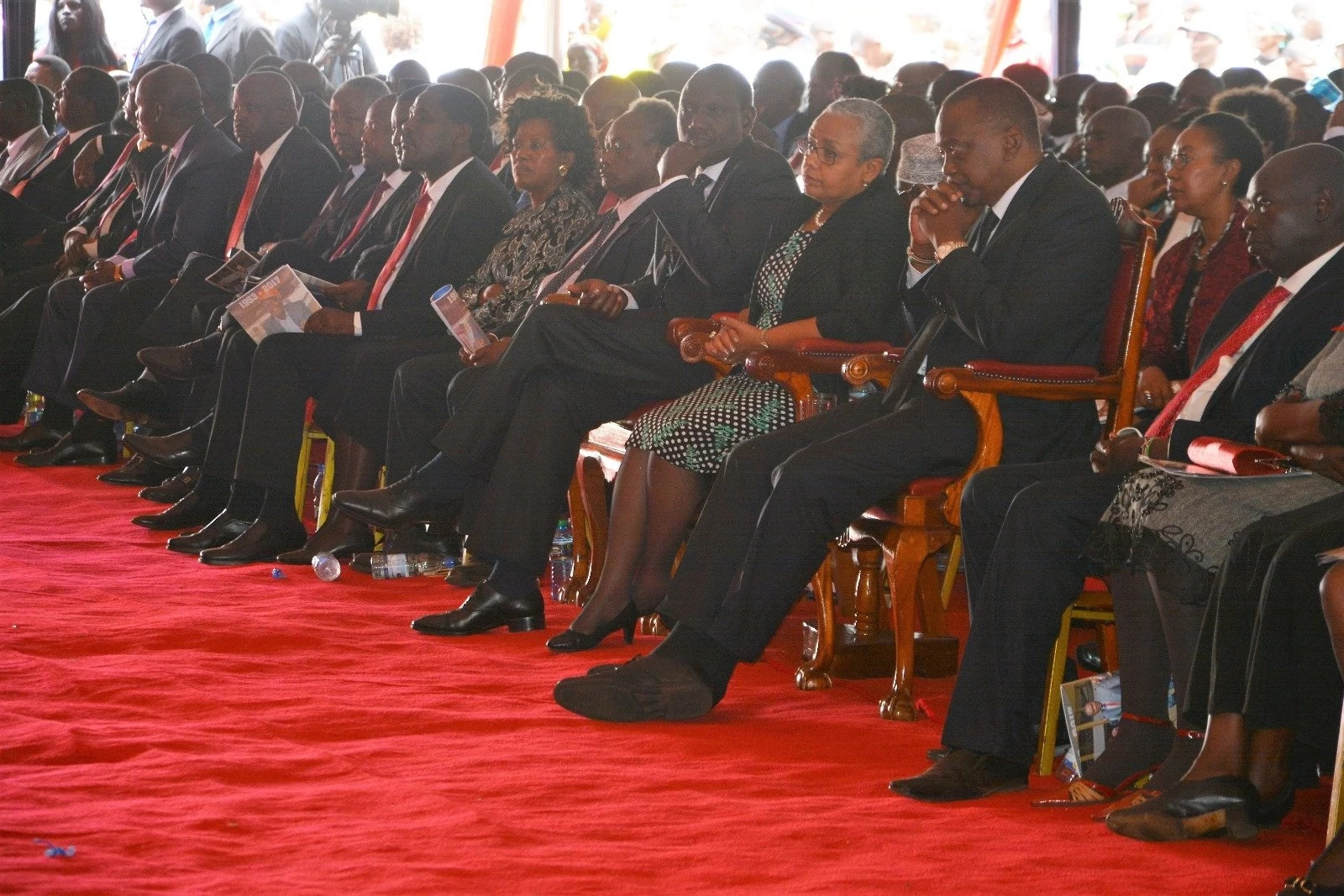 The girl, described as one of Gachagua's best friends took the podium to present a poem in honour of the deceased. Her confidence, articulation and skills charmed the whole audience including all the dignitaries present.
Read Also:Donald Trump is trolling the entire world with the name of his Obamacare replacement law
But what caught the audience's attention is the well thought out words and phrases in the poem.
She sent her condolences to the family and went ahead to list achievements of the late governor, his public commitment and love for the people of Nyeri county.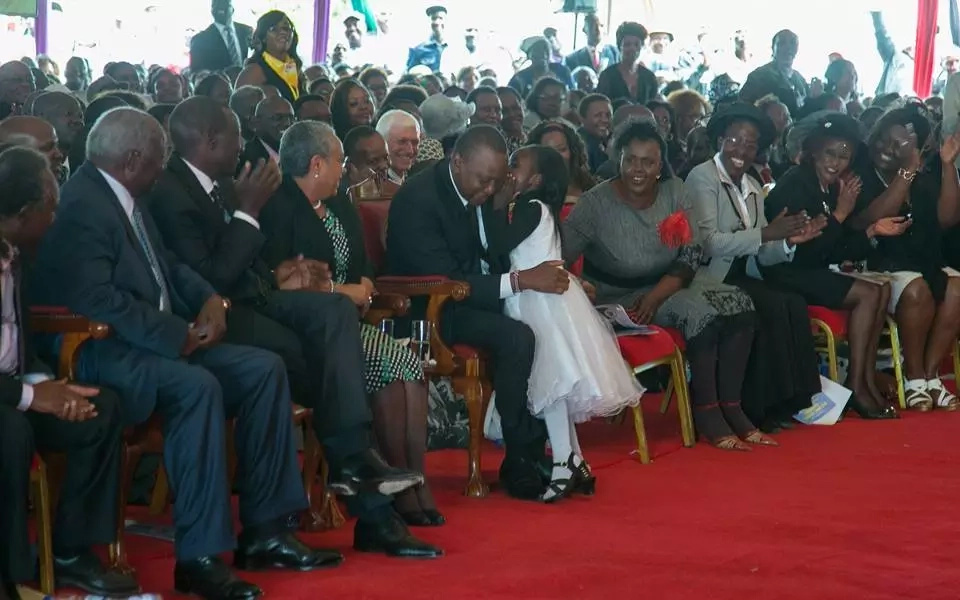 Uhuru was so impressed, he hugged and whispered a few words to her after the presentation.
She went ahead to greet other dignitaries including former President Mwai Kibaki.
Kenyans on social media were quick to react on the girl's charm and prowess.
Read Also: Raila Odinga briefly hospitalised, for Food Poisoning