Retired President Mwai Kibaki's speech left many Kenyans confused and worried at Nyeri governor's funeral.
Leaders from all walks of life congregated at the late Governor Nderitu Gachagua for his burial ceremony held on Monday, March 6.
Retired president Mwai Kibaki was among several leaders present at the funeral ceremony.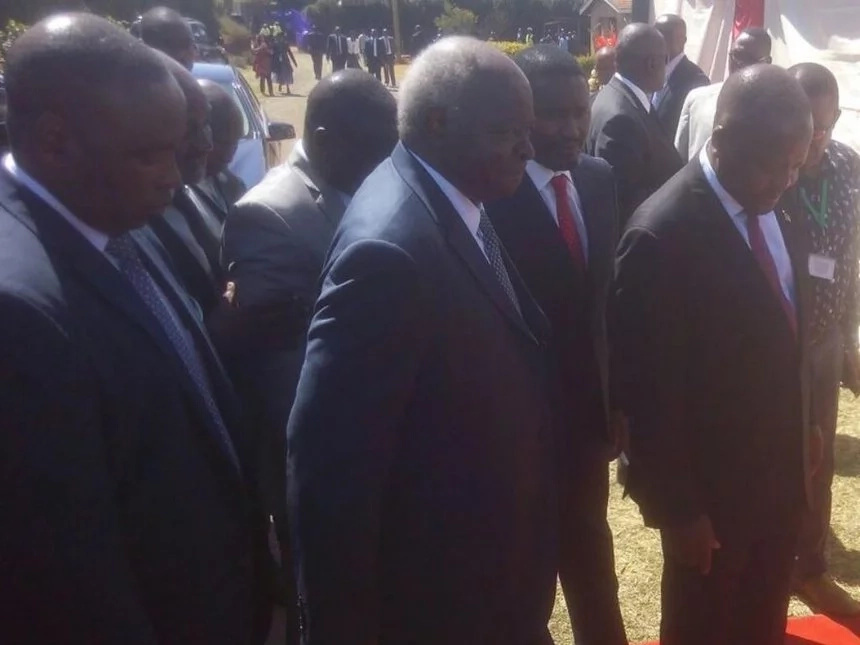 His speech, however, elicited mixed reactions among Kenyans who were following the ceremony.
Kibaki speech seemed incoherent with many not able to grasp what exactly he was talking about or what he meant.
Kenyans on social media expressed concern over his health as many failed to make sense of his speech.
Deputy President William Ruto who invited him to speak later helped him back to his seat before inviting President Uhuru Kenyatta to the podium.