Josphat Nanok Turkana governor has finally spoken out on his alleged fierce exchange with President Uhuru Kenyatta
In a widely shared video by one of the media houses, Nanok and the President seem to be involved in a nasty verbal altracation, with President Uhuru Kenyatta coming out the worse of the two
Read More: President Uhuru scathing, personal attack on an ODM governor
Speaking for the first time on the issue, Nanok puports there is more than meets the eye
Turkana governor Josphat Nanok has sought to set the record straight on his alleged verbal battle with President Uhuru Kenyatta on Wednesday, February 8.
According to Nanok, the viral video of himself and the President at loggerheads over county resources was one fabricated by media to instigate propaganda.
Nanok claims the timelines between his speech and the President were completely different, as opposed to what viewers were subjected to in the video.
"This was a propaganda video by the media. Those were not the words of the President at the time," He claimed.
His claims come just as Uhuru's Jubilee, through secretariat Raphael Tuju, dismissed claims that the President acted in an 'unpresidential' manner.
Despite seemingly 'defending' the feud, Nanok still maintained his stance that his county was seriously suffering from lack of resources, owing to some unscrupulous leaders.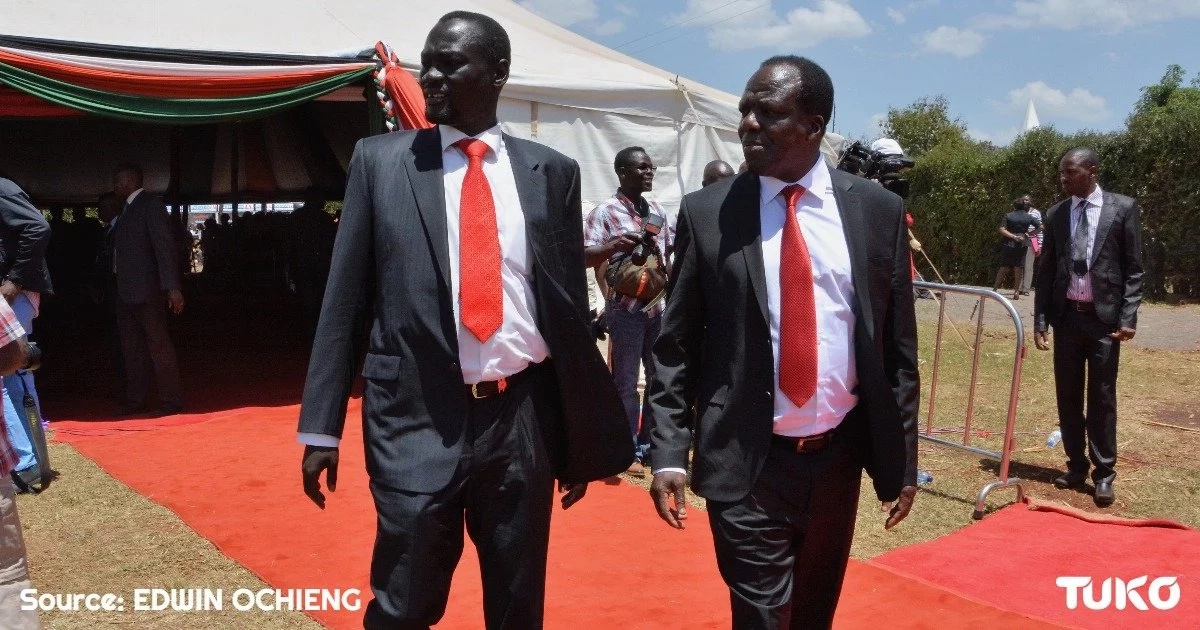 "Let's be clear, the county cannot be sorted by 11 million shillings. I know we are headed towards the election period where everyone wants to take advantage of the other and shift blame to one another, but these things should have been brought about long ago," he told media on Friday, March 10.
Watch Nanok reacting to the viral video:
Source: Tuko