President Uhuru Kenyatta has been the talk of the town since his recent outburst in Turkana during his tour in the county. A video circulating on social media show Uhuru telling off an ODM governor and using crude words
However this is not the first time Uhuru has lost his temper and told off people as a president. Kenyans reacted to President Uhuru Kenyatta's recent spate of insults hurled at Turkana Governor Nanok.
So Um, straight to it, here are:
Seven times Uhuru lost his temper and went off on Kenyans:
7. On May, 2015 while addressing a rally in Bomet, Uhuru started a war with the media after telling off the media.
"Gazeti ni ya kufunga nyama, Newspapers are only good for wrapping meat."
6. On September 2016, during the burial of former Minister William Ntimama, Uhuru lost his cool after Raila said Ntimama was still part of ODM.
"Sisi kiti tumekalia, wewe ni kutafuta…endeleeni kumeeza mate lakini nyama tutakula."We are eating the meat, as you continue salivating."
Read Also: Turkana governor Clarifies on his Verbal Altracation with the President (Video)
5. At State House during the Good governace summit on October 19, 2016, Uhuru blasted Auditor General Edward Ouko over Eurobond probe.
"And this one is saying he wants to go and investigate the Federal Reserve Bank of New York. Ngai!"
It was in this forum that he said the infamous "Sasa mnataka nifanye nini jameeni?" phrase revealing his frustration over the persistent corruption in the country.
4. On November, 4, 2016, Uhuru also went off on Raila Odinga at Bomas of Kenya during the Jubilee Governing Council and called him 'mganga'.
"Mganga hawezi kuona haya…yake ni vile ataincite ili wakasirike, si kuwapea suluhu, kwa sababu hiyo ndio siasa yake."
Read Also:Shocking Revalation! as to how Kenyan banks lost Sh30 billion in two years to tech savvy criminals
3. On December, 1 2016, Uhuru set off a topic among the opposition supporters after uttering Kikuyu words labeling CORD leader Raila Odinga as a mad man,"Muguruki" to mean mad man.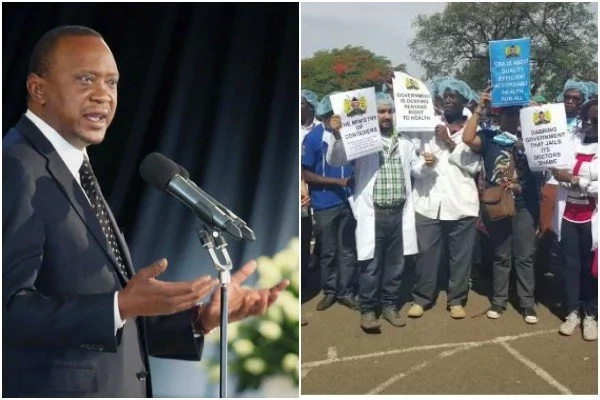 2. On Tuesday, March 7, during the devolution conference in Naivasha, a visibly agitated Uhuru accused the striking doctors of blackmail and ordered them to go back to work or face serious consequences.
"This is blackmail and we are not going to entertain it. Kwani wanatuona sisi ni wajinga namna gani," he posed.
Read Also: A Little, Lovely and Beautiful, girl Charms Uhuru at Governor Gachagua's funeralA Little, Lovely and Beautiful, girl Charms Uhuru at Governor Gachagua's funeral
1. On Thursday, March 10, Uhuru lost his temper and launched a scathing attack on Turkaka Governor Joseph Nanok during his tour in the county.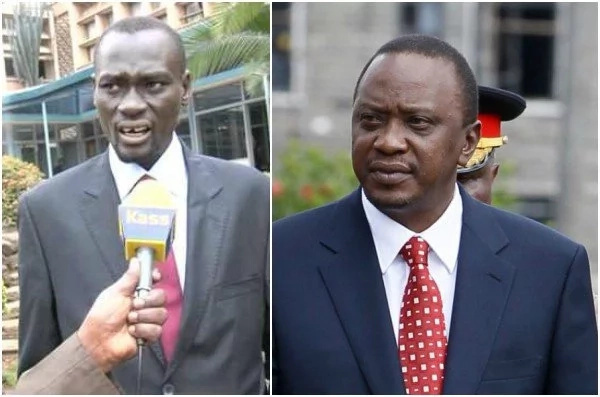 "If some idiot stands here and says that Uhuru is interested in the oil of others, ashindwe na Mungu, shetani yeye, mshenzi. People should not lie to Kenyans. I am not the one who passes the law, it is Parliament,"
Credits: Tuko News